Hexagon Mushrooms Type (Anchorage Screws)
Made in

Taiwan
Answering the services you need
Spec
B1 - 11 (Slot hole):D : 1.6,2.0 mm / L : 6,8,10,12,14 mm / T or S
B2 - 11 (Round hole):D : 1.6,2.0 mm / L : 6,8,10,12,14 mm / T or S
B3 - 11 (Non hole):D : 1.6,2.0 mm / L : 6,8,10,12,14 mm / T or S
Key Features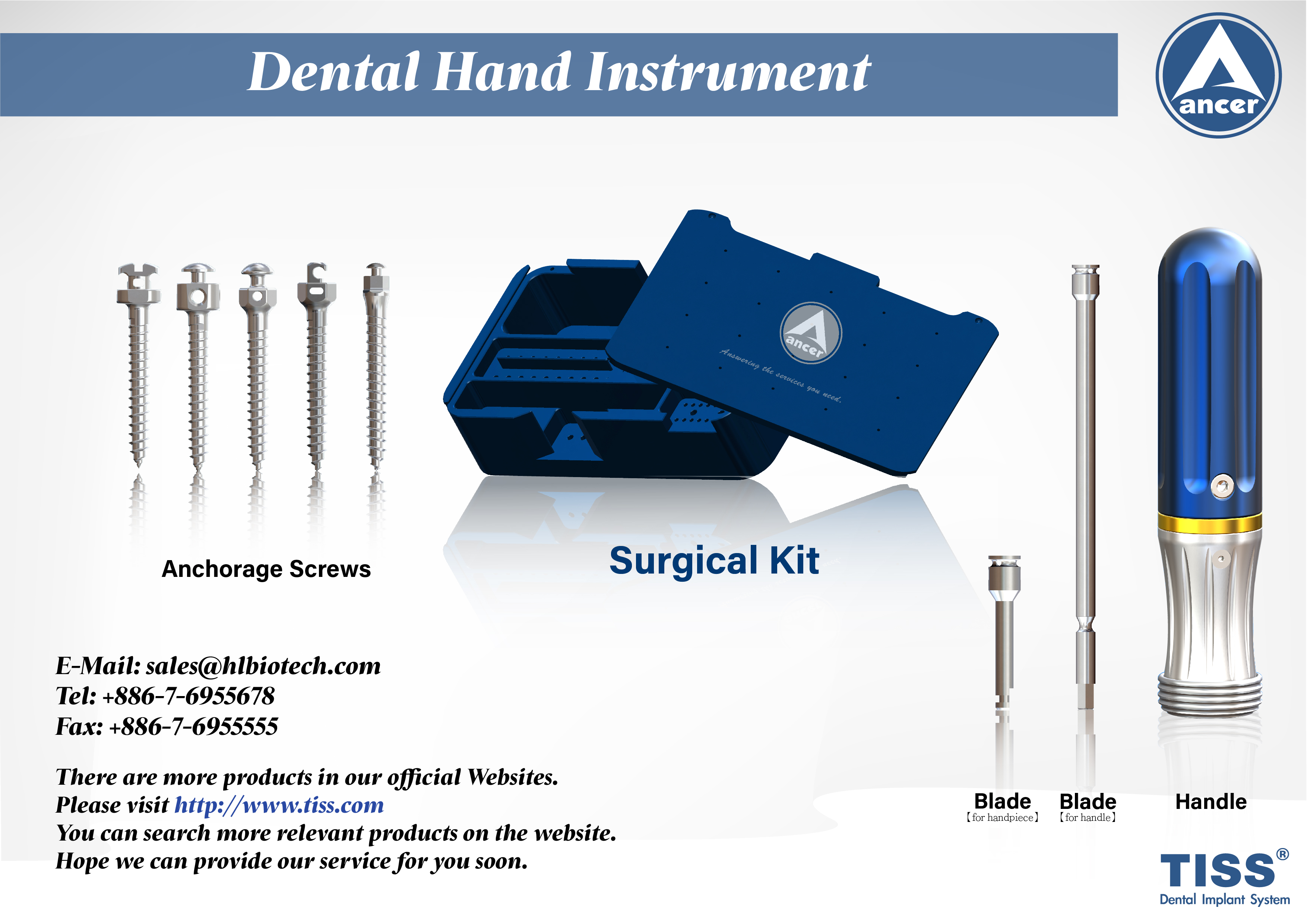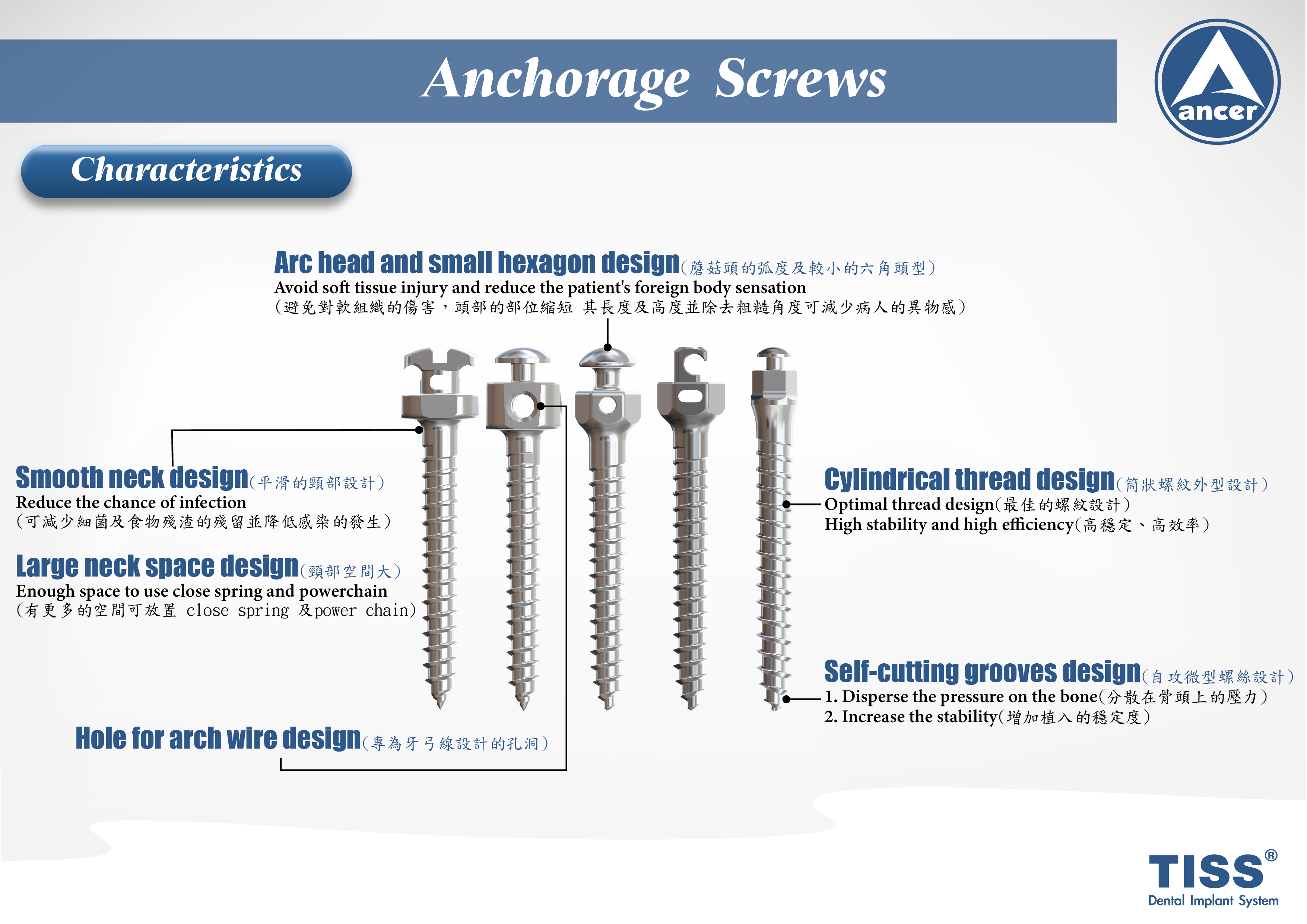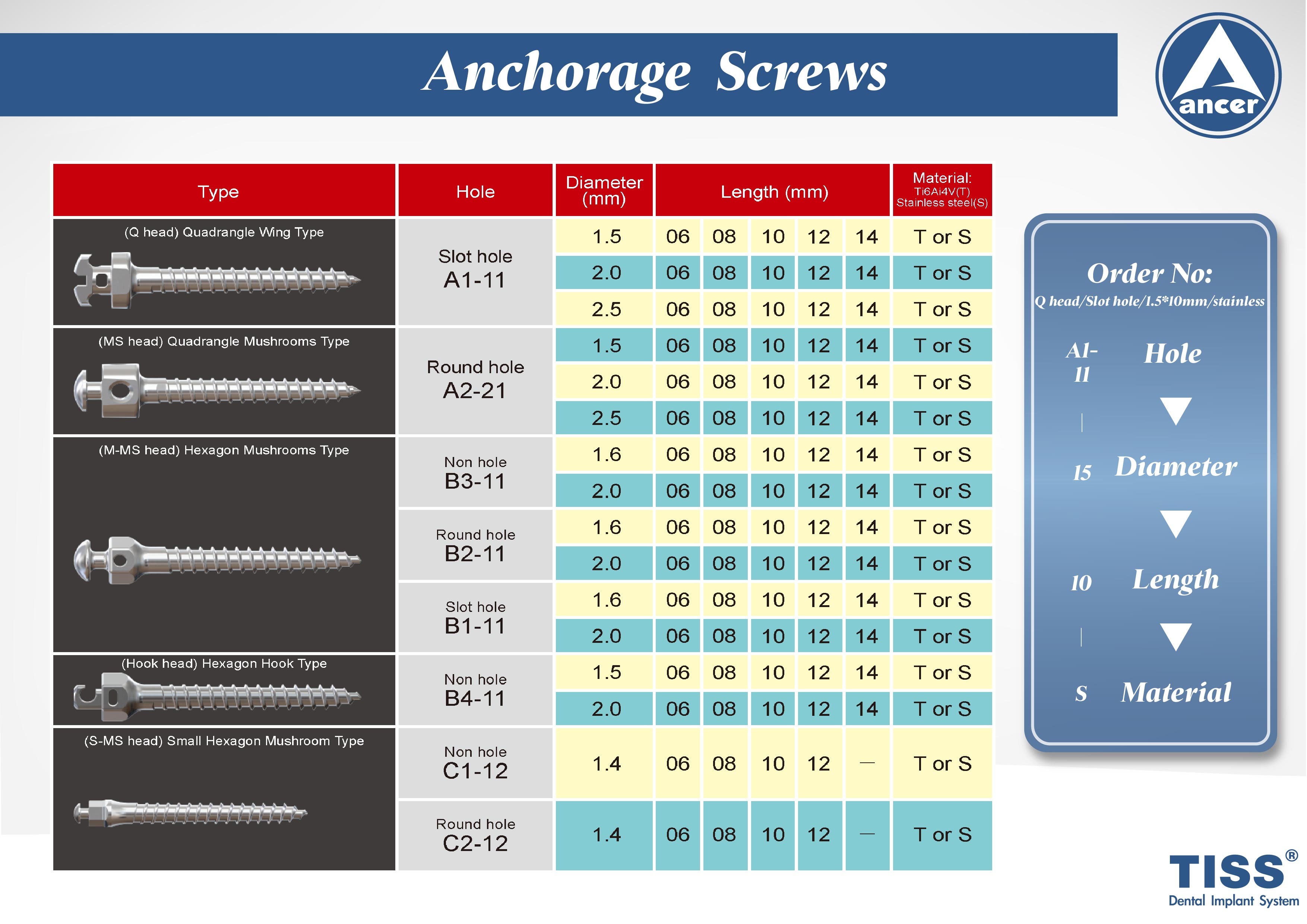 1. Product Information
Product Category: Anchorage Screws
Item: Hexagon Mushrooms Type (Anchorage Screws)
Country of Origin: Taiwan
2. Specification
Material: Titanium & Stainless Steel
Color: Silver
3. Features
* This product is made by Gr.5 Ti6al4v. Astm F136 for orthodontic anchorage.
* Round hole/ Square hole/ None hole
Thank you for checking this product.
If you have further questions or problems, please feel free to contact us by the following information.
Ms. Mindy Chen
E-Mail: sales@hlbiotech.com
Tel: +886-7-6955678
Fax: +886-7-6955555
There are more products on our official website.
Please visit http://www.huangliangbiomed.com/default1.asp
You can search more relevant products on the website.
Hope we can provide our service for you soon.
---
You may also like
Recommendations
---
Small Order Recommendation